Fix your kimono and unsheathe your sword, it's time for battle !
The Lords of Ellines Nakama are happy to present the production's 2nd public Iron Chef contest.
The battle shall henceforth commence, so be ready to raise your katana for war on January 4th 23:59 (GMT +02:00) and the bloodbath will end on  January 7th 23:59 (GMT +02:00)
During those 3 days there are only a few rules you would want to follow, to avoid harakiri:
1- Videos must be at least 1:30 long.
2- We are all noble samurai, so avoid the use of fan-subs and TV logos in your work.
3- No explicit or graphic material.
4- You may edit a song in any way you like, regardless of what category you found it in. Just make sure you've at least found it in our song pool (which will be released around 9pm on the 4th of January), and not somewhere else.
5- The special category NANI allows you to edit Gaming,Manga,Cartoons and Live action footage, again with any song from the packs.
6- The final file shall be named in the following manner: [Category] Nickname/s- Title
Anonymity
All the entries should be anonymous. What does that mean ? In your video there shouldn't be any mention of your name or you team and you can't upload
it until the results of the IC are out.
Now all you have to do is host your video on some free file sharing site (free because we're Greeks, we have budget problems). Examples include Mega, Dropbox, MediaFire, Sendspace, and so forth.
Done that? Great, now you can just pm the link to your video to ChrisAMV (on the ENP forum or on Discord: Chriss#4451 ) who will send you a confirmation of having received your video as soon as he gets it.
Although you probably don't care, but the arrogant know-it-alls who think that it's socially acceptable to judge people's sword techniques,are: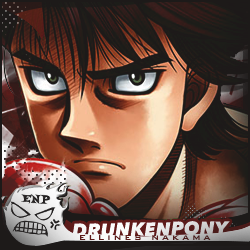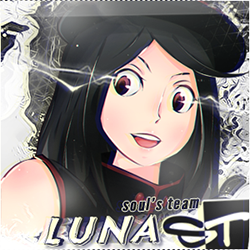 They shall judge your swordsmanship, which may or may not turn out to be very good, and decide on the following honors:
Best Solo
Best MEP/Collabs
Best Action
Best Romance/Drama
Best Fun
Best Horror/Psyche
Best Dance/Upbeat
Best NANI
Best Overall
The spoils of war will be :
1st place 50 USD
2nd place 30 USD
3rd place 20 USD
REGISTER HERE :
http://enps.darkbb.com/t2608-register-here
Discord Server: https://discord.gg/7Qzbhtm
Now you can feel free to spam, share your techniques, and post any questions you might have, right here on this thread.
See you in battle!
Special thanks to Dwayn & Ceirin for making their GFX works and huge props to everyone else who contributed for the prize pool