Who is online?
In total there are 2 users online :: 0 Registered, 0 Hidden and 2 Guests

None

Most users ever online was 76 on Thu Jan 04, 2018 9:05 pm

[konahaANBU] False Solitude - Big Contest 2020
Tue May 19, 2020 1:47 am by konahaANBU
False Solitude




Synopsis:
An odyssey through time where the surrounding events are dependent on Takaki for world progression.

Remarks:

I acknowledge that the concept of time travelling and very similar works do exist and comparisons will be made, but what I have tried to attempt differently is to explore the character development of Takaki more than the time travelling part. Novocaine is a drug used as a local anaesthetic. It can be referred to a pain killer. It eliminates the pain but the damage is there. The song is symbolic referring to the events that have made the protagonist immune to pain. The events may have become the natural part of his life but they have permanently damaged his soul beyond recovery. Time being cruel also eliminates his only messiah Akari as the continuity requires her to die.

Concluding; This is the 2nd installment in the Nerv verse with iliad being the first, I hope you enjoy …



[ Full reading ]
Comments: 0
[GoldenThunder] "Friend"
Mon Jan 20, 2020 5:26 pm by GoldeNThundeR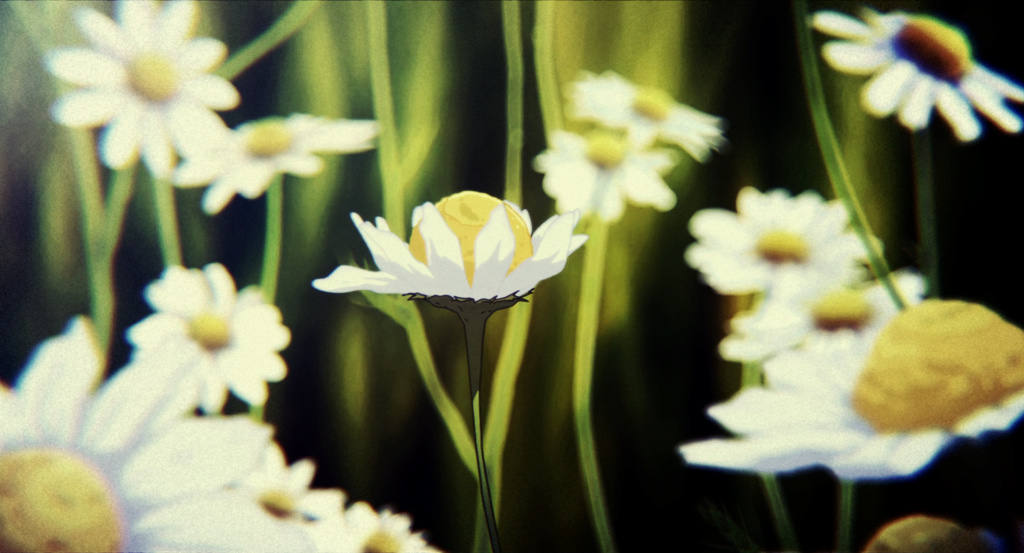 Here we go -
My entry for AKROSS CON 2019!
A story of the not-so "pink" side of Love.
---
Source: A Silent Voice
Music: The XX - Angels
Software used: Adobe After Effects CC 2017
Ellines Nakama Productions
Comments: 0
[Kuichi] Our Tomorrow
Sat Jun 09, 2018 9:00 am by Kuichi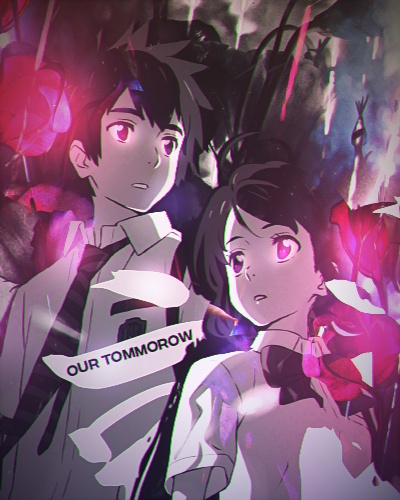 Thanks to Dwayn for that poster

Link to original
Production: Ellines Nakama Productions
Editor/s : Kuichi
Anime Used: mix(Cross Road, Byousoku 5 Centimeter , Garden of words, Kimi no na wa, Shigatsu wa kimi no uso, Anthem of the heart, Hibike euphonium, Hyouka)
Song
Contest Participated: Big Contest 2018
and fast b/a if anyone interesting in ~~

Comments: 0
[AoNoFlamez] ALIVE(03/05/2018)
Sun Jun 03, 2018 1:12 pm by AoNoFlameZ
Production: Ellines Nakama
Editor/s : AoNoFlamez
Anime Used: Evangelion Movies
Song/Artist: Neurotech - Our Burial Ground
Contest Participating/ed: None
Thanks Bill for the description here !
Comments: 1
[Kryptonite] Gandora (06/03/2017)
Tue Mar 06, 2018 3:18 am by Kryptonite
Comments: 2
[MissTitannia] Phaethon
Tue Mar 06, 2018 1:07 pm by MissTitannia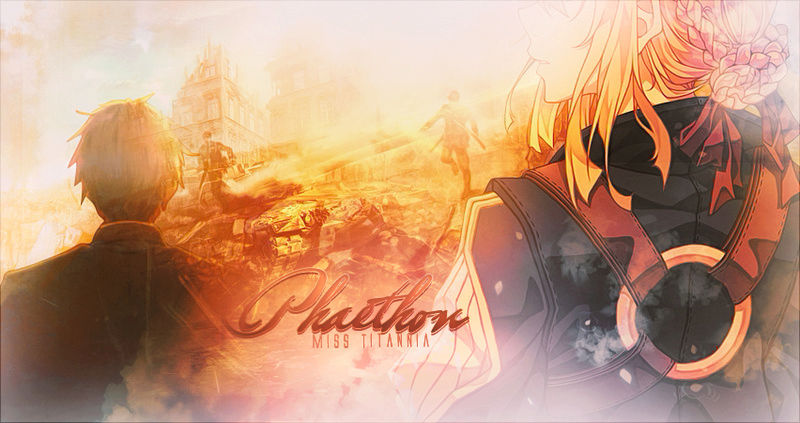 Download Here!

Inspired by and dedicated to PUBG

The story follows a girl who's life was changed by war and by a specific captain that meant everything to her - his name was, symbolically, Phaethon (more about that below). We witness her journey to the grave of the one she loved, and as she travels she relives the horrors of the war again - from being taken away as a child, to having to fight after losing the one she cared for the most.

Special for Soul's Team IC - Team ENP CATastrophe

Category: Horror *unconvincing grin* cause wars are scary and loud. Jokes aside, war is horrifying, and from my perspective this is an "unconventional" view of the horror category.

Anime: Violet Evergarden feat. Youjo Senki, Shuumatsu no Izetta, Toaru Hikuushi e no Tsuioku, Kara no Kyoukai 3: Tsuukaku Zanryuu, Nejimaki Seirei Senki - Tenkyou no Alderamin, Kyoukai No Kanata, Joker Game

Music: The Cranberries - Zombie

The …



[ Full reading ]
Comments: 1
[ZoroIttoryu] Dementia (STIC XIV)
Tue Mar 06, 2018 4:24 pm by ZoroIttoryu

Poster by Dwayn

Downloadlink: https://mega.nz/#!mQYTQCZJ!7RJiyqcxoKVR7gFmFkMb2V5A958rjV395guPJ_HrQuQ
Youtube Link: https://www.youtube.com/watch?v=W0-ZRZqdjQg
Song: Excision & Pegboard Nerds - Bring The Madness (feat. Mayor Apeshit) (Noisestorm Remix)
Anime: Mob Psycho 100, One Punch Man, Code Breaker, K, Kekkai sensen, Bungou Stray Dogs, Black Lagoon, Tokyo Ghoul, Fate Zero, Fate Stay Night, Gangsta, Phantom Requiem for the Phantom, Darling in the frankxx, Canaan, Karas and maybe more i forgot to add.

My video for STIC XIV. I wanted to add more but didnt have the motivation to do so in the extended deadline. Just a random animemix action

[ Full reading ]
Comments: 1
[ Drunkenpony] Vigilance
Tue Mar 06, 2018 7:31 pm by DrunkenPony
Streaming:
Production: Ellines Nakama
Editor: Drunkenpony
Anime Used: Kara no Kyoukai,Dusk Maiden
Song/Artist: Seven Lions - Creation (Beatman&Ludmilla Remix)
Contest Participating/ed: Soul's Team IC XVI Mayem Edition
Download Link
Credits:
Big thanks to
Centori
for the amazing poster
Comments: 2
[RoseBeautyDreams] AMV Calm Down
Tue Feb 06, 2018 11:34 pm by Jojo_RBD
Hellooo everyone! Here is my new amv, I try to improve so I would appreciate your opinion :)



Comments: 2
[MissTitannia] Lockpicked
Mon Jan 22, 2018 9:01 pm by MissTitannia




Helloo my ENP! This is my entry for Crows IC. Youtube version is a bit more contrasted, so for flatter colors, download link is below.

I wanted to edit with Kuzu No Honkai the moment I watched the anime last summer. However, I couldn't find a song that would fit my idea, until I heard Astronomical "Love Lockdown". I couldn't bear to cut it therefore I went ahead and edited the full 4 minute song in 3 days... Therefore there might be some mistakes here and there, though, I am very happy with the result.
I think I managed to convey the story of a girl that fell in love, knew that she should not act upon it, did anyway, and got burned. Or, well, lockpicked, ya know. :)

I took some artistic freedom to depict their night the best I could, so... Recommended for 16+, for nudity.
There are only minor story spoilers, so if you haven't seen Scum's Wish, you can still watch it!

My beautiful poster was made by BREAM: …

[/img(950px,600px):d8c0]

[ Full reading ]
Comments: 3
August 2020
Mon
Tue
Wed
Thu
Fri
Sat
Sun

1

2

3

4

5

6

7

8

9

10

11

12

13

14

15

16

17

18

19

20

21

22

23

24

25

26

27

28

29

30

31

Calendar
Statistics
We have 1900 registered users
The newest registered user is qwaszx

Our users have posted a total of 24892 messages in 2529 subjects