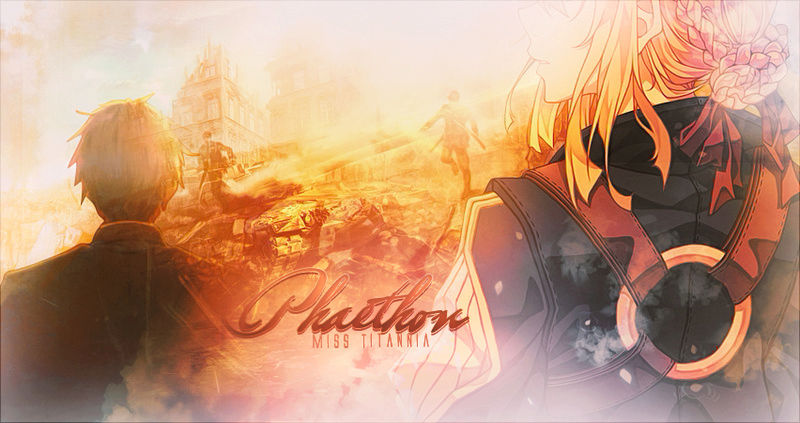 Download Here!
Inspired by and dedicated to PUBG
The story follows a girl who's life was changed by war and by a specific captain that meant everything to her - his name was, symbolically, Phaethon (more about that below). We witness her journey to the grave of the one she loved, and as she travels she relives the horrors of the war again - from being taken away as a child, to having to fight after losing the one she cared for the most.
Special for Soul's Team IC - Team ENP CATastrophe
Category: Horror *unconvincing grin* cause wars are scary and loud. Jokes aside, war is horrifying, and from my perspective this is an "unconventional" view of the horror category.
Anime: Violet Evergarden feat. Youjo Senki, Shuumatsu no Izetta, Toaru Hikuushi e no Tsuioku, Kara no Kyoukai 3: Tsuukaku Zanryuu, Nejimaki Seirei Senki - Tenkyou no Alderamin, Kyoukai No Kanata, Joker Game
Music: The Cranberries - Zombie
The name is derived from the myth of Phaethon. I don't really know how I stumbled upon this myth, but I found it interesting. At his death, his sisters cried tears of amber, which was a symbol of his life. There are more myth-references (also WW2 references) in this AMV, but the eye color should be the top one. Phaethon means "the shining" or "radiant one", derived from Greek.
I am a true ENP member
POSTER MADE BY ENP GFX SAELYAZ :)
People should use this forum more often :feelsbadman: