Yo !
First of all you got to know that I'm french and english is like my 2nd language so I'm sorry if I, sometimes, I make some shitty english sentence ahah.
/srry
- Who am I ?
I'm 19 (06/11/1996), french male baguette ouioui and my name is Yohan but I'm known as iYoshiKun on Youtube and some other internet places.
- My interests
I love animu, mango, video gamez and other weaboos stuff 'cause it's fire. I also love music, and I mean almost every style of music but my favorites one are like metal, rock, core, electro-metal (my favorite band is CROSSFAITH *ikuuu*). I'm also a huge motorcycle lover and I'll have my 1st bike next year! (I'm hesitating between a KTM Duke and a Yamaha MT actually fml).
- Editor or nah ?
Yes I'm an editor and that since like 2008-2009 so I really like editing which is one of my passion and actually I'm studying audiovisual to work in the cinema domain later in my pro life.
- My PC specs
It's only the most important parts, I'm bored to write it all.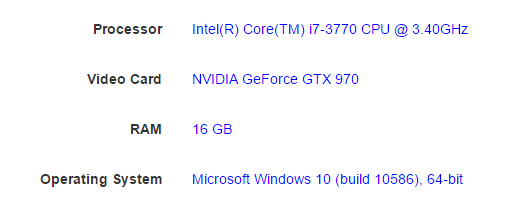 - Why did I joined this forum ?
First, I know ENP since a long time, I mean since it has been existing with Zoro as it's leader, and I was a huge fan of it back then. But that ain't the reason I'm here today, it's because Jonny asked me if I wanted to try to audition for the team and since I'm lone wolf since Eria Team died like 4-5 month ago (or more can't remember)... I accepted and so I'll audition soon.
- Contact info
Skype: eyeshiield
Twitter:
https://twitter.com/xYoshikaru
(@xYoshikaru)
Facebook:
https://www.facebook.com/iyoshikunamv
(@iyoshikunamv)
Youtube:
https://www.youtube.com/user/iYoshiKun
(iYoshiKun)
Thanks for reading me and I hope you'll all welcome me kindly
(or don't, if so fite me 1v1 irl i rek u wiv mi french MLG baguette skillz u fegit !!)
.
Yoshi
_________________